Star shape diamonds Pendant. Invisible setting. 10k gold. 101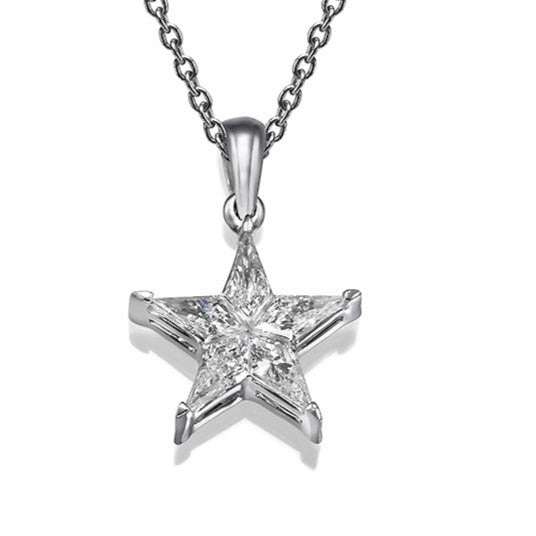 Charming, beautiful star pendant,
Natural modified kite Diamonds. set by the Invisible setting method to a perfect match that creates a single star shape
Suitable for daily events, elegant and casual.
Sure to draw compliments anywhere you go.
Carefully cut to ensure the sparkle and brilliance to meet our strict quality control.
Exclusively designed and manufactured by Unison Gemstones Ltd. 
Feel free to contact us for any request for change or customization.

Trust & Confidence in Payment Security.

 Free shipping.
More Details

- Size1  - diameter :10 mm - Diamonds wheight  0.55ct
- Size 2 - diameter: 12 mm - Diamonds wheight 0.75ct
- Diamonds quality : G/si
-  Gold- 18K white, 2 gram