Solitaire Ring 9055 Briliant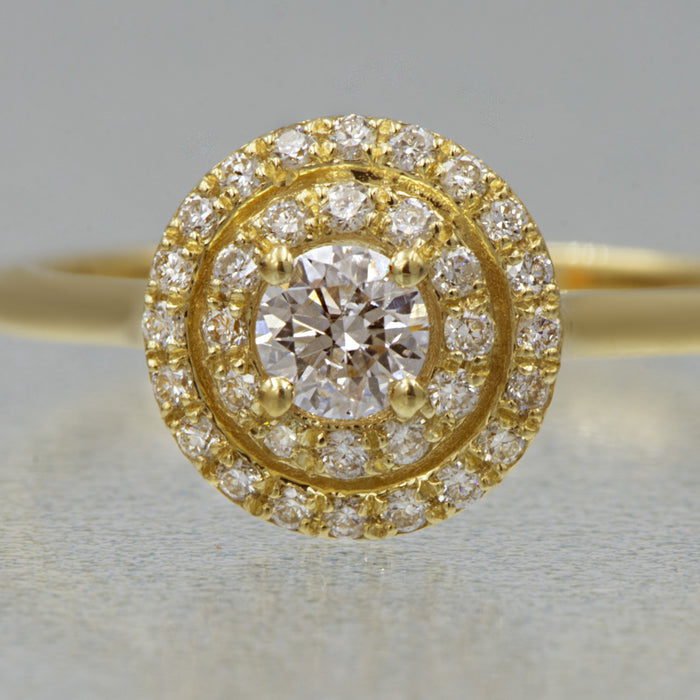 Fine and elegant engagement ring. Solitaire ring style, Brilliant Engagement ring.
Natural Round White Diamond and brilliants diamonds.
Suitable for any event, birthday, anniversary, evening out.
Beautiful and modest.
Sure to draw compliments anywhere you go.
Diamonds are carefully sorted and checked to ensure the sparkle and brilliance meet our strict quality control.

Trust & Confidence in Payment Security

.

Free Shipping.
More Details

- Center stone- Natural Yellow Round Diamond, 0.22 ct
- brilliants- 0.27ct
-  Gold- 18K Yellow, 2.5 gram
- Ring size - any size.
- Prices are ex-factory, local taxes are not included. 
- Designed and manufactured by Unison Gemstones Ltd