Solitaier style diamond Ring. Engagment Ring. Invisible setting. 18k gold. Octiliant 6577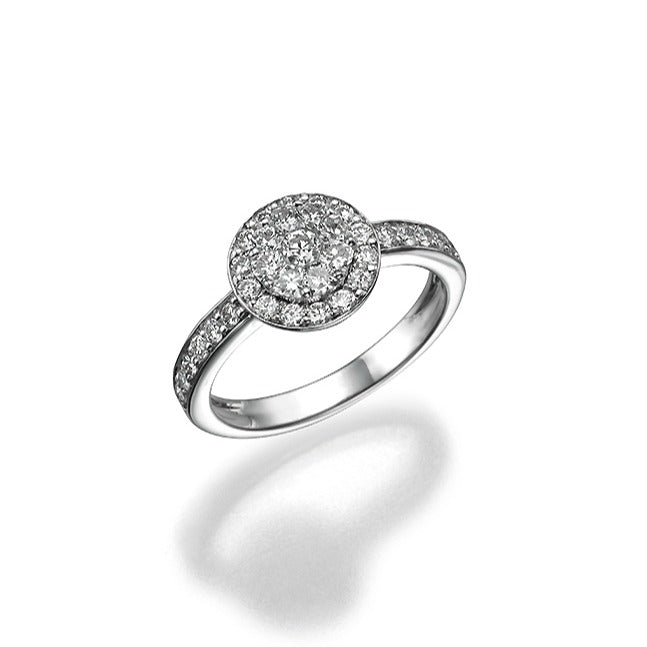 Fine, beautiful octiliant Ring, Solitaire ring style, Engagemnt ring
Natural modified Brilliant Diamond.
Suitable for a special event, birthday, anniversary, 
Sure to draw compliments anywhere you go.
Our diamond's cutters polish all the diamonds in his jewel to high precision. For a perfect fit, sparkle, and brilliance
Exclusively designed and manufactured by Unison Gemstones Ltd. 
More Details

- Center stones - modified Briliant diamonds 0.88 ct G/vs
- Briliants- 0.15ct
- Head SizeSize (diameter) -7.2 mm. (It is a 1.5ct diamond face up.)
-  Gold- 18K white, 5.5 gram