Round Diamonds Earrings. Diamond Studs. 18k gold. Octiliant 6580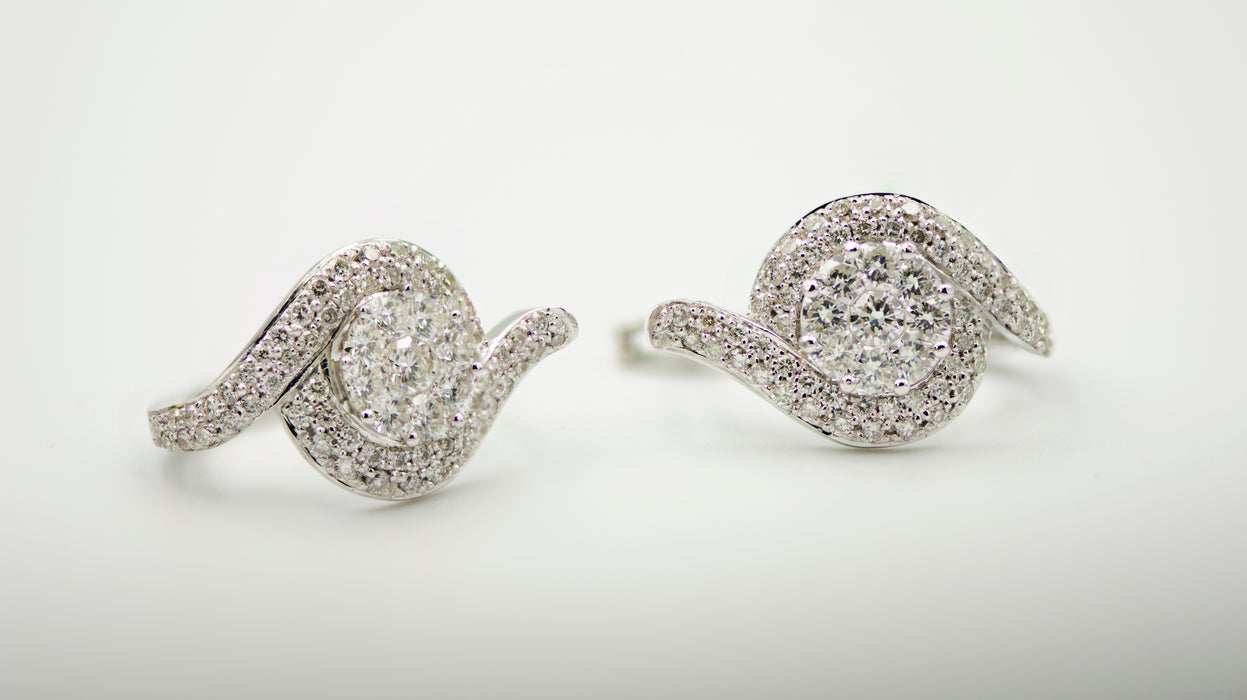 Fine, beautiful Octiliant earrings.
Natural modified Brilliant Diamond.
Suitable for special event, Birthday, anniversary, 
Sure to draw compliments anywhere you go.
Our diamond's cutters polish all the diamonds in his jewel to high precision. For a perfect fit, sparkle, and brilliance
Exclusively designed and manufactured by Unison Gemstones Ltd
Free Shipping.
More Details

- Center stones - modified Brilliant diamonds.
- Size  19*12 mm
- Diamonds weight 2.21ct. G/vs
- Small brilliants - 1.02 ct G/vs
 - Gold- 18K white, 6 gram