A Solitaire style ring, engagment ring, Halo Diamonds ring. OctaR 3001.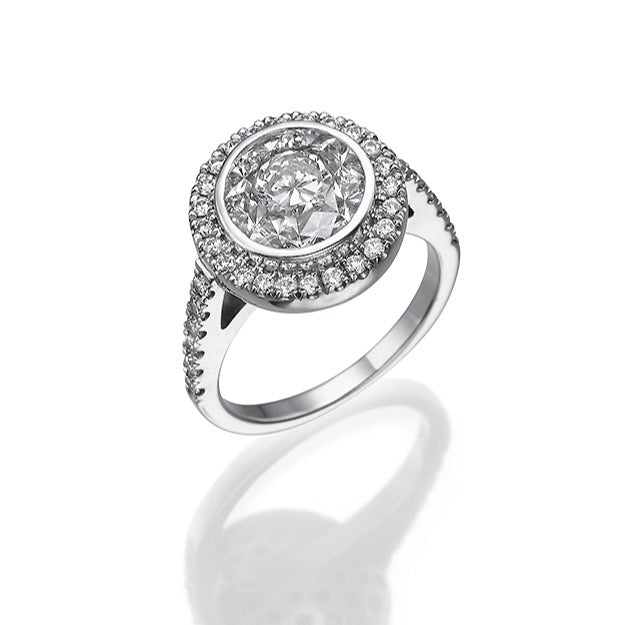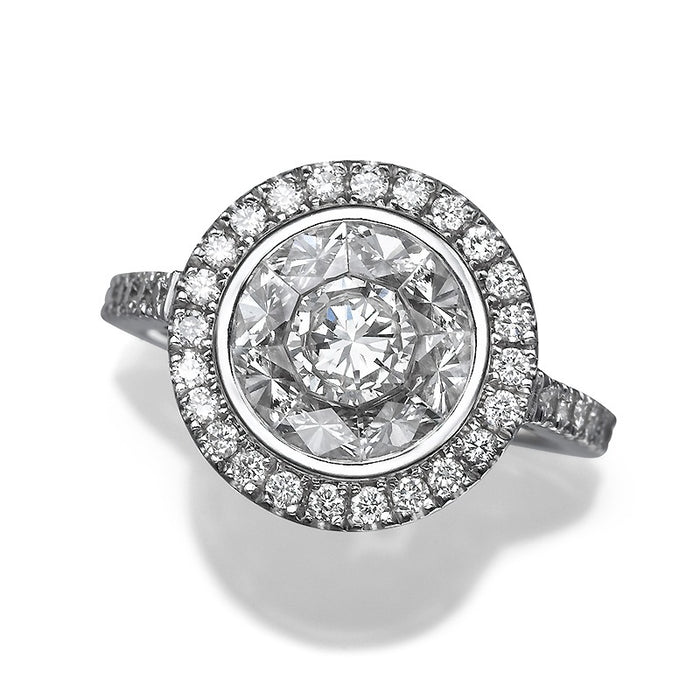 Impressive Solitaire ring. The appearance of a diamond is 3-carat in size. Engagement ring
Natural modified baguettes Diamond Solitaire and brilliants diamonds.
Suitable for special events, Birthday, Holiday, anniversary.
Rich look.
Please read more about the OctaR collection. 
Sure to draw compliments anywhere you go.

Our diamond cutters polish all the baguette diamonds in this ring to high precision for a perfect fit,

sparkle, and brilliance.
More Details

- Center stones - 1.75ct G/vs
- Brilliant 1.25ct, G/vs
- Appearance of a 3 carat diamond (9.3mm)
- Gold- 18K white, 12 gram