Pearl Earrings . Drop earrings. Pearls,Rubie and Sapphires. 18k gold. Coral Reef , LP 2623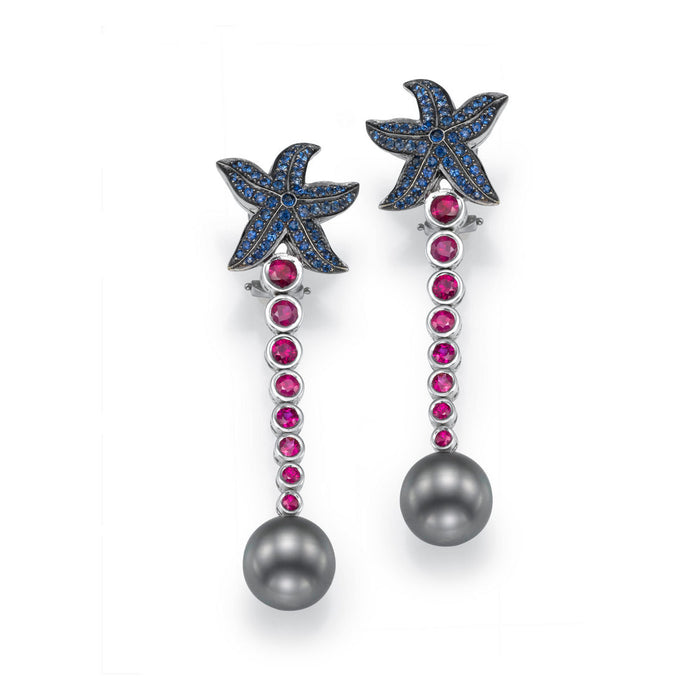 Designed earrings, hand made, 
Coral Reef collection
Natural Brilliants Gemstones
Suitable for any event.
Unique design
Carefully sorted and checked to ensure the sparkle and brilliance to meet our strict quality control.
Exclusively designed and manufactured by Leon Popov Joaillerie.
Free shipping.
More Details

- Sapphires - 1.50ct
- Rubies - 2.01
- Pearls - 2, Black.
- Gold- 18K white, 15 Gram