Cross pendant with Nano New Testament chip set with Baguettes Diamonds. Invisible setting. 18k Gold. 6006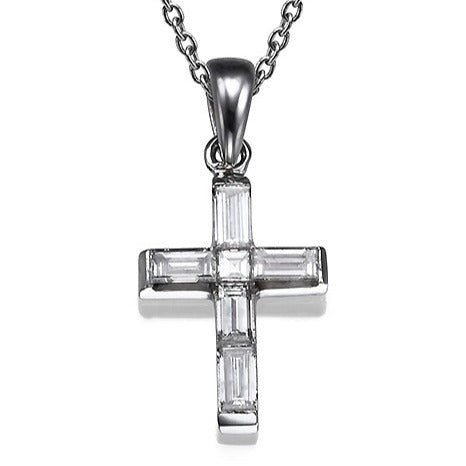 Fine, baguettes cross pendant, invisible setting
Naturally, modified baguettes cut Diamond.
 Nano New testament chip is attached at the back of the cross. Read More
Suitable for any occasion
Nice and shine.
Sure to draw compliments anywhere you go.
Carefully sorted and checked to ensure the sparkle and brilliance to meet our strict quality control.
Designed and manufactured by Unison Gemstones Ltd 
Feel free to contact us for any request for change or customization.

Trust & Confidence in Payment Security. Read more

 Free shipping.
More Details

- Small      12*9.00 mm,      0.51ct
- Medium   18*13.5  mm,     1.00ct
- Big             25*17.5 mm,     1.40ct
Gold- 18K white, 3-5  gram +chain weight