Coat of arms of Ukraine with david star necklace with david star shape diamond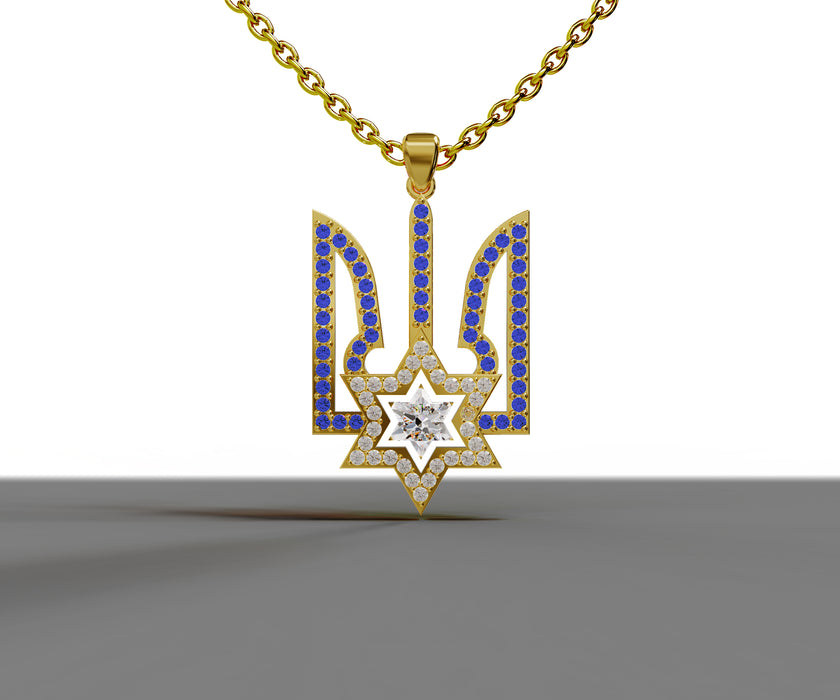 A gold Coat of arms of Ukraine attached to David's star necklace
Set with David star shape diamond
And white brilliant diamonds and optionally with black diamonds or blue sapphires.
 Necklace size:     25*15 mm
 Different sizes can be ordered in special orders.
Free shipping.
More Details

Necklace size: 25*15 mm.
Center stone: Natural David star shape diamond, 0.45ct. G/vs
Small diamonds weight: 0.80ct ( white+balck diamond or white diamonds+sapphires)
Gold: 2.5 gram, 14K, (white or yellow)
chain: white/yellow 14K gold.
Can be ordered by special order 18K gold or platinum.