Coat of arms of Ukraine with david star necklace set with baguettes diamonds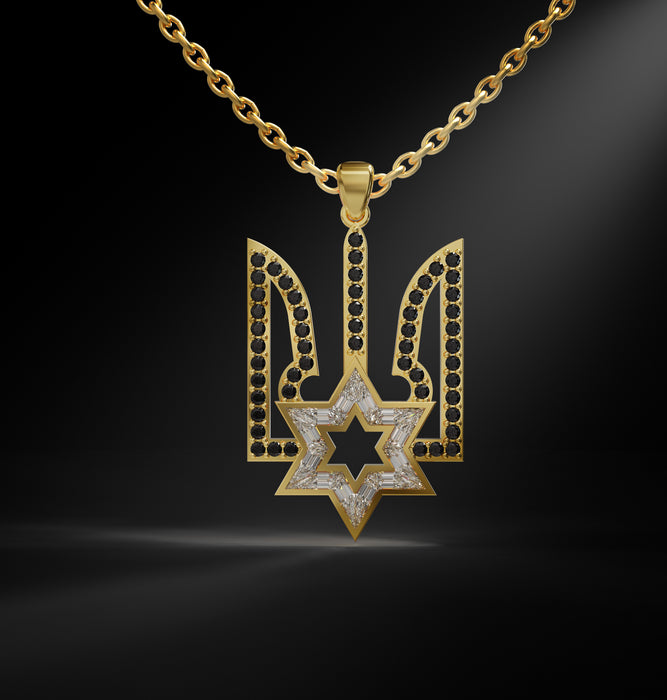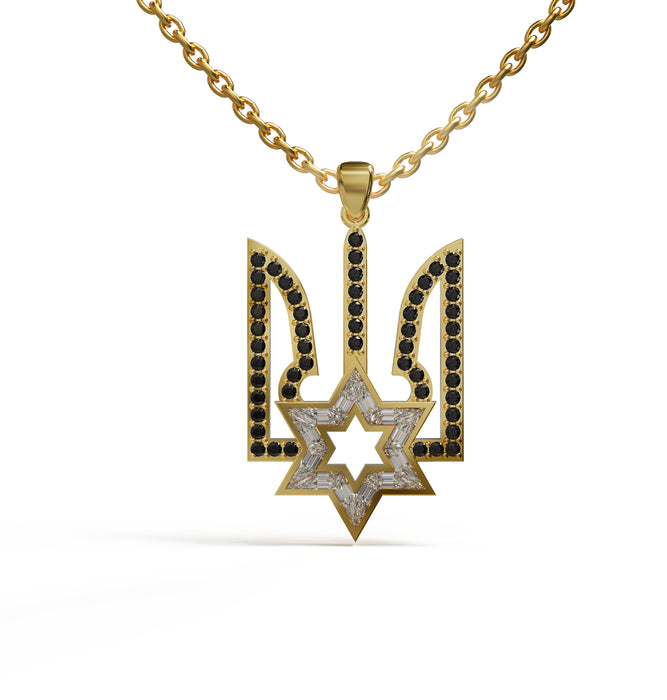 A gold Coat of arms of Ukraine attached to David's star necklace
Set with Baguette Diamonds and optionally with black diamonds or blue sapphires.
 Necklace size:                 25*15 mm.
 Different sizes can be ordered in special orders.
Free shipping.
More Details

Normal Size:
Necklace size: 20*15 mm.
Baguette diamonds weight: 0.70ct G/vs.
Black diamonds/blue sapphire : 0.55ct.
Gold: 2.5 gram, 14K, (white or yellow) +chain.
chain: white/yellow 14K gold.