Classic Fine Round Diamonds pendant, Invisible setting..and made.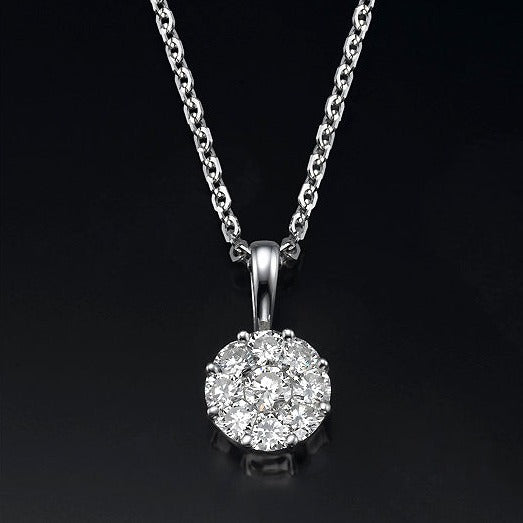 - Octiliant Collection.
- Impressive Brilliant cut shape pendant made out of 9 modified brilliant diamonds.
- Perfectly cut and set together in an invisible setting to an illusion of a

1.5 carat faceup diamond. Pendant size: 7.2mm.
3.0 carat faceup diamond.Pendant size: 9.3mm.
- Diamonds quality: G/vs
- 18K white gold.
- Chain- 18k gold. 42cm. For custom, length leaves us a note.
- Free shipping.
- For D2D shipping please leave us your mobile number
- Shipping via DHL within 2 working days