classic and elegant design ring 18k white gold. one of a kind, hand made.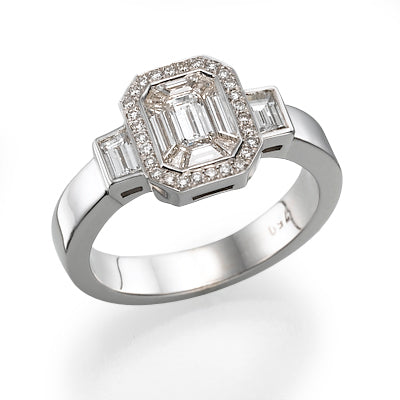 Octava Collection
Solitaire, classic style,
Center stone- Briliant cut shape made out of 9 modified Brilliant diamonds perfectly cut and set together in an invisible setting to an illusion of a 1.5 carat faceup diamond.
Diamonds 1.11ct G/vvs
Gold : 3.9gram. 18K white gold.
- Free shipping
- Shipping via DHL within 2 working days