Princess cut Diamond Solitaire Pendant, 18k gold, 4506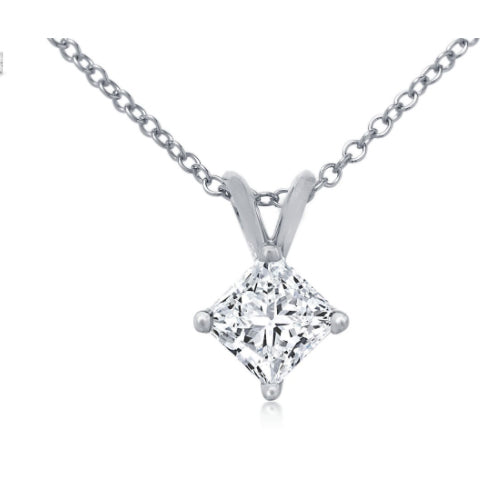 classic style Solitaire pendant
Natural Princess diamond.
Suitable for every event, daily or special.
 One of our best sellers.
Sure to draw compliments anywhere you go.
Carefully sorted and checked to ensure the sparkle and brilliance to meet our strict quality control
Free shipping.
More Details

- Diamond size 0.25 ct- 1ct G/vs. for 0.50ct and up, GIA certificate. Vg-Ex
- Gold- 18K White, 4 gram
- Chain length: 42 cm. for custom length please leave us a note.