Baguettes Diamonds Wedding ring. Diamonds Bridal Band. 18k gold. 8029 .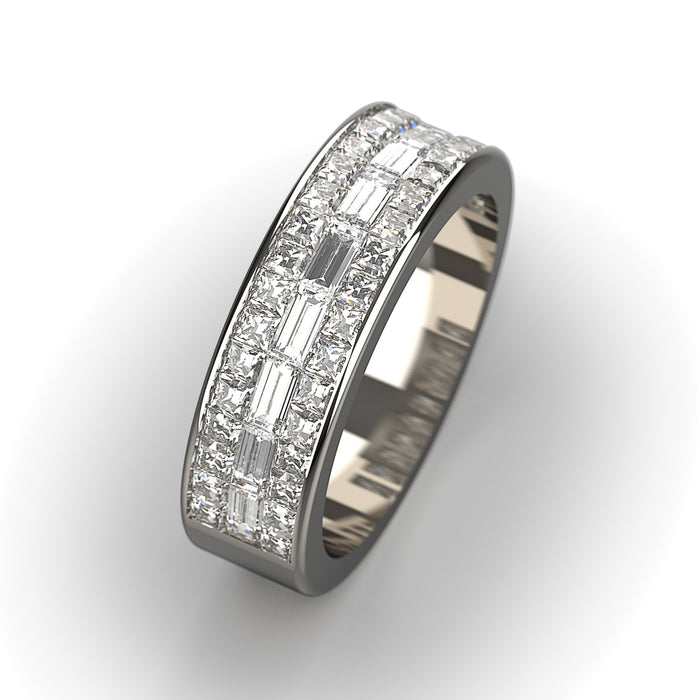 High-quality bridal ring set with  Baguettes&princess cut diamonds, invisible setting,
Best suited as an Anniversary ring, Eternity ring.
Natural modified baguettes Diamonds
Set in half-ring (not all around).
Sure to draw compliments anywhere you go.
Our diamond cutters polish all the diamonds in this ring to high precision for a perfect fit, sparkle, and brilliance.
Designed and manufactured by Unison Gemstones Ltd 
Free shipping.
More Details

- Ring width: 6.3mm
- 10 baguettes diamonds, 1.00ct, G/vs
-  40 princess cut diamonds, 1.40ct, G/vs
-  Gold- 18K,10gram